Looking to purchase an established or unique domain name?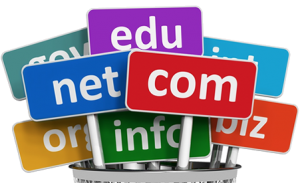 Looking to buy an established or a unique domain name? Let us help you find the right domain for your needs. BuySellAccounts.com constantly scours the web in search for domains that have recently been dropped by their owners. We only purchase established domains that are nicely aged, with a rich history and solid rankings. We go through extensive audits to make sure the domains are spam free, have high page rank, and plenty of organic backlinks. We're also in the business of selling unique and short domain names. If you're looking to get a premium dot com domain name, then please give us a shot.
What can an established domain do for me?
What can't it do would be more of an appropiate question. Established or unique domain names have tons of positive aspects no respectable webmaster should ignore.
PROS:
Instant search engine authority, established domains already rank high and have tons of backlinks.
High rankings usually means traffic.
Unique domains are easy to remember and very valuable.
You can use established domains to create great backlinks to other ventures.
You can build your own network of high-profile websites and rank any keyword with ease.
CONS:
Expensive.
May take a while to re-sell.
Rebuilding a website to keep the domain authority is labor intensive.
If you're still interested then please fill out the form on this page, we will contact you within 12 hours. By submitting the form you agree to our buyer rules.
Useful articles related to the world of domain names:
Found a dead link? Please let us know!