Ready to sell your Instagram account?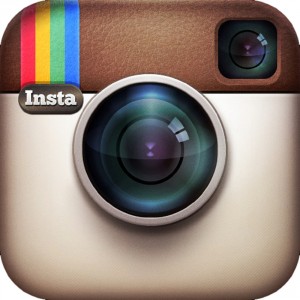 If you're considering selling your Instagram account then you're in luck, as our website will help you do just that. All you need to do is fill out the form below and we will begin the process of locating a buyer. This way you won't have to talk to a bunch of strangers and worry about possible fraudulent payments. Our staff will find a buyer, negotiate the best price, and pay you from our own pocket, all in less than 12 hours. Receiving the payment directly from us ensures that you don't risk any reversals of payments, so your money will be safe and sound. We will work with you until your account is sold, and we won't charge you a single penny for our service. The buyer directly pays our commission, that is why you will always get the maximum value for your property.
Still interested? Make sure your account meets our guidelines.
Instagram seller requirements:
If you're thinking about selling your Instagram account, then please make sure it meets our requirements outlined below:
50,000 follower minimum. We will consider smaller accounts only if they're super active.
The accounts must be free of suspensions or bans.
High activity is best, however, we're willing to accept accounts with low engagement levels. Keep in mind that low or even moderate activity will mean low offers.
If you believe your Instagram account qualifies, then please contact us by submitting our form. We will contact you via email within 12 hours to further verify your account. We may also ask for additional information (statistical data from Iconosquare.com) before we can find a suitable buyer. By submitting this form, you agree to our seller rules.
Frequently asked questions.
Why do people purchase Instagram accounts?
People like to get noticed, and the best way of doing so is by having lots of Instagram followers. Getting those followers the natural way is quite difficult, so people resort to buying already established accounts. Owning a large Instagram account with the ability to reach a lot of people with a few clicks of a button is very addictive, and allows users to become (somewhat) famous. Businesses also love Instagram, as it is the fastest growing social platform, so naturally advertising on it brings in potential customers. Sharing photos is also every photographer's wet dream, so they will do everything they can to get their hands on a popular Instagram account.
How much is my account worth?
There is no way of pricing out an account without seeing data that is not available to the public. Each account is different, and they're estimated by their activity, amount of followers, fan geo-location, and niche. Also, no two accounts are created equal. For example, just because your friend sold a 100k follower account for 500 USD it does not mean that your 100k account is worth the same. Follower count is just one of many factors we look for, and high fan count does not automatically mean high price tag. In order get a proper appraisal, make sure to contact our staff members by submitting the form on this page.
Does Instagram allow the sale of personal accounts?
No. Just like any other social platform Instagram does not allow users to sell their accounts. However, Instagram accounts have been sold and traded for years, and till this day no one batted an eye. This is a highly debatable subject, but honestly, we see no harm in doing so, as long as the new owner complies with the basic rules (no spamming/hacking/threatening of others).
How will I get paid?
We mostly prefer to deal via PayPal. However, we also offer a variety of other methods such as Skrill, Western Union, MoneyGram, BitCoin, and bank wire.