We don't normally copy other articles, but when we found this delicious write-up on reddit we needed to share it with everyone. It is an amazing piece that will save you money, so make sure to read it in full before jumping into the world of Instagram Marketing.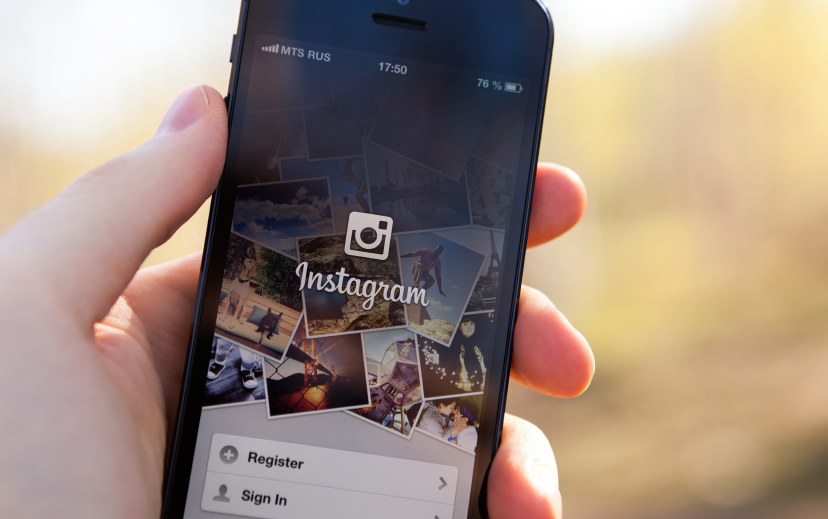 The following text was written by a reddit user named Broileralert:
Hello /r/entrepreneur, I know that often we have had here different discussions and success/failure stories about Instagram and how to use it for your brand marketing. I wanted to share my failures and success with you so you it could help you to make better decisions when spending money on Instagram marketing. This post is targeted to people who really only want to start doing Instagram marketing for their brand, business and service, I would encourage the ones that have been long in this art to share their opinions, tips and tricks. This is from a rookie to a rookie, I've lost some money and will let you know how to not lose yours.
First of all to start – I love Instagram, I truly believe that it is one of the rare social networking platforms at this point, which can actually provide return on your investment and help you monetize your product. There are a lot of studies why it is so, but this is one of my favorite: Simple Visual Description of brands actually proving that Instagram is much more interactive than, for example, twitter.
There always is Facebook and you can dump your money there, but due to their complex organic growth limitations, it will be hard for you to start from scratch and monetize anything at this point. Yet, I am not telling that it is not possible, but your knowledge has to reach far beyond the standard tips and tricks for Facebook ads posting. Good source of real information can be found on BHW.
There are several "new" platforms (Pinterest, Vine, Tumblr, VK.com, ask.fm) which are interesting to certain brands, yet there either lack one or another feature that makes them real cash cows, but let's not get into details.
So you have decided to promote your brand on Instagram, where to start?
Create your account.
Even if you don't have media to post or you don't know whether you will use it soon, aged accounts are must have for good Instagram marketing, I'll tell you later why. Good name for your account is always a heads up start and is easy to remember, helps people to find you on search tab in case they have once seen that nice picture, but roughly remember the name of the account. Finding unique account like RowBow (who f.e. tailors bow ties) is easier to look up than something named *__BowtieFashion87 , it might sound silly, but there are still many cases like this, especially when I try to lookup some fashion blog I have read before, finding something that has "malefashion" between other 1000 male fashion accounts is like searching for needle in a hay stack.
What will be your media?
If we look at account BlueMint, what do we subconsciously see? Yes, it is blue. Most of their pictures contain color blue. Their brand name and their media is around color blue – blue shorts, blue sky, blue beaches. This gives a great impression for person visiting their account for the first time, if he subconsciously likes the color blue ( WE ALL LOVE BLUE!!!111!1), he'll stay for the eye candy, even knowing that he lives in Greenland and shorts for him are the least required item, he will be liking the pictures, maybe tagging his friends (will explain later) and sooner or later, either purchase ones himself or someone of his friends does.
So my word of advice – build your account around something. Idea, style, your passion. Many good accounts build around the Instagram standard – girls, cars, watches, animals etc etc, but there is many more – I have seen successful accounts built around forests, fixed gear bikes, dad shoes, your bedroom, etc, be creative, go out the limitations of "standard" and stick to your unique pattern.
Content is king
Now tell me, why does this account sucks and this doesn't, yet their product is almost the same? First has more followers, more posts, yet way less interaction rate? Because content is king. Because spamming times of Instagram are long over, people are tired of seeing 10 posts from an account per day, especially when 8 out of them are some random pictures from internet, soulless pictures, something that you can't associate yourself with. You want to see real people, real stories, real products and real emotions. THINK about what you post, THINK when you post, THINK to whom you post.
We spend on average 2-3 hours on creating our own post, one single post takes around that time, sometimes it takes a day! BUT! We love what we do, we don't dedicate a 3 hours for post, we dedicate 3 hours for having fun, while creating the media we want to bring to our loyal readers in the time when they want to receive it. Yes, there are certain money costs for a good post, though, your creativity and time are the most valuable things and can overcome the need of spending money.
Automation + Interaction
Now, there are many offers in internet for "fast Instagram success", yet 99% of them don't work, therefore I'll try to give you your time saving 20$ recipe. Several posts here have included name Instamole, and I truly believe this is the first dollar you should spend on your marketing. The service offers you to find the best influencers for your desired Instagram hashtag. Think about your product, think about the person who would buy it, think narrow, think beyond finding broad hashtags, think about being niche. The narrower you will get, the better results it will give you. Once received the report, look carefully through the best accounts that you could use to promote your brand through. Think about HOW, you could do it, without disturbing the aura of that account, because there is a reason why it is the most influential in its own niche. Most of the ambassadors have their business mail, on what collaboration you agree with them is up to you, the less obvious advertising it is, the better (more of it later in the post).
Now comes the automation part. I am a starter, you are a starter, what do we do? We save money and look for the best User Friendly solution for the best bargain. Instagress is one of those services you should use one the AGED account. Never put urls in your account when starting the slow setting automation (1 week), then medium (1 week) and then fast (1 week), if you won't get banned till that – you have aged your account properly and now it is ready to do the work for you. Use your instamole reports and follow and like the media of people who are following your narrow influencers, you will be amazed what results instamole + instagress can bring to you.
Use this report in order to find the best times to set up Instagress activity. Don't know from where the followers are and what time zone you should operate? Use free service of Iconosquare, it will help you to find out what your customers like and from where they are. Free. Every day.
Shoutouts are dead
Now here comes the part that has cost me the most – shoutouts. There are hundreds of big influencers on basically any given niche. Accounts with 300k, 600k, 1+M followers, you tend to look at their accounts and all the brands they promote and the amazing response rate – and you want it. You want to grow your brand today and not tomorrow, you want your sales now.
NO YOU DON'T.
First of all – GOOD large influencers don't care about you, they also don't care about money anymore, they care about their content, they have limited number of brands they promote and they float in money. They don't want that new rich kid with his ideas, even when he pays, in most cases they don't even bother to reply to your screams, but when they do, they polite send you to hell.
Second of all – BAD large influencers suck. This is the worst investment ever. You want to try that 100 usd shoutout on an account of 600k followers that instantly brings 5k likes on their promoted brand pictures, think about that bargain twice. Most of these influencer accounts are part of a larger bot network whose initial purpose is one – suck idiots like you dry. A lot of techniques can be found on above mentioned BHW forum, the inorganic growth to 100k can be achieved within a month, easy, and maintained even easier, but that is not the thing we want also, we don't want to be part of their network, so hold on to your money.
Now if you want to give out your money, do it wise, and return to the post about the instamole, collaborate, interact, do it sustainable, your shoutout post is dead in 4 hours. Your long-term relationships with smaller influencers can last for years, together you grow faster!
Where does it leave us?
I want to tell one thing – selling via Instagram is a long shot. I would say – drop the idea about selling something before reaching your 10k followers. There always are chances of spot sales and some pattern build up, but after hitting the magic 10k of proper growth, you will see that things become easier. You have more people following you from out of your interaction scope, you can see that your call to action posts receive way more likes and comments, your growth rate increases each week and you can see that you actually can monetize this thing very well.
I hope Instagram marketing starters will find this post useful and will inspire themselves to take on the challenge as it won't last forever, this is the last train cart and it is moving, so you better jump in.
Logical part of this thread would be about the costs what we have occurred during our first month of Instagram operations:
Camera + Lens = ~600 EUR (saves us money for actually hiring a photographer for 50 EUR hour rate)
Models = ~100 EUR
Instagress: 10 EUR
Accessories and related things to posts (f.e. Trips to locations): 100 EUR
Shoutouts: 300 EUR (Burned Money)
Pleasure of doing a hobby you like – priceless
Where does it leave us? At this point we have interaction rate of our followers at 2.34%, we want to increase it to 5% and decrease our spread rate from 13.51% to 5%. (We know the reason behind this large rate). We want to monetize our Instagram account till end of the September and we have a lot of challenges and fun ahead of us.
I am sorry for some of the retarded sentences as English isn't even my second language, hope that it did not spoil the reading. In case you would find this post useful, I would gladly share some tips and tricks on deeper Instagram use for your marketing.
If you found his post useful make sure to tell him about it. (You must be logged into reddit to leave him a message)