Want to sell your Tumblr account? Great! Let's get started.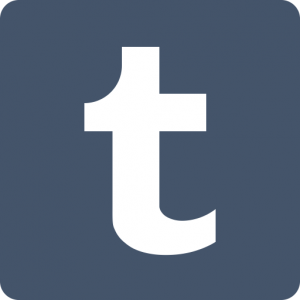 Tumblr accounts aren't worth as much as other social media properties like Facebook or Twitter, but they can still net a pretty nice payday. If you think your Tumblr account is worth money, then please give us a shot, we will do our best to sell it via our Instant Buyer Connection. To get started all you need to do is fill out the form below and we will begin the process of locating a buyer. This way you won't have to talk to a bunch of strangers and waste your precious time, as we will handle all the grunt work including negotiations and payments.
Please make sure your Tumblr account qualifies.
Tumblr account requirements:
Minimum 10,000 unique visitors monthly (US/UK/AU/CA traffic).
No racist or hateful content.
Adult content is OK.
The account must be currently active.
At least 30,000 followers.
So, do you believe your Tumblr account qualifies? If yes, then please contact us by submitting the form on this page. In less than 12 hours we will contact you to verify your account further, and we may ask for additional information before we can find a suitable buyer. Please remember that by submitting this form you agree to our seller rules. Please also make sure to check your spam folder in case you don't hear from us.

Frequently asked questions.
Why do people, businesses, or brands purchase Tumblr accounts?
A regular Joe will simply have fun sharing photos and stories with the masses, while businesses and brands use it as a promotion tool. There are many reasons why people buy these things, but the main reason is follower reach. It makes sharing with the world much easier, due to the established follower base.
How much are Tumblr accounts worth?
Unfortunately for you (and us) Tumblr accounts are worth very little. Now we say little because compared to Facebook or Instagram accounts they really don't compare. A good Facebook fanpage can be literally worth thousands of dollars, while a popular Tumblr blog rarely tops a few hundred bucks.
What are your methods of payment?

We mostly prefer to deal via PayPal. However, we also offer a variety of other methods such as Skrill, Western Union, MoneyGram, BitCoin and bank wire.