Are you selling your Vine account? You came to the right place!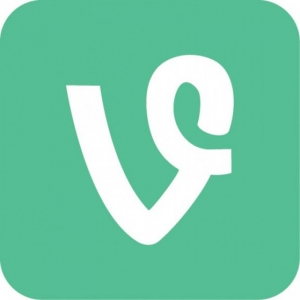 UPDATE: Since Twitter decided to shut down VINE, we're no longer purchasing these accounts. This page will stay up for historical reasons. 
Vine accounts aren't worth as much as other social properties. In fact, they're the cheapest accounts to buy and they're almost on the same level as Tumblr pages. On average most Vine accounts are worth $100 to $300 US Dollars. Their limited video capability is what keeps the prices low, and that is why they're less desirable to marketers. However, in rare cases, some accounts are worth more. If you would like to find out just how much is your Vine account worth then make sure to fill out the form below, we will do our best to find a buyer for your property at maximum price. Remember, you won't have to lift a finger, as our staff will find a buyer, negotiate the best price, and pay you directly from our own pocket, all in less than 12 hours. If you decide to sell your Vine account you will receive a payment directly from us, this way you are safe from any fraudulent chargebacks from shady buyers. We take the burden of risk on our shoulders, and our commission for the transaction is directly paid by the buyer. So what are you waiting for? See how much you can sell your Vine account for today!

Just one more thing, check if your Vine account qualifies!
Minimum Vine account requirements:
The account must be free of any suspensions or bans.
You must be able to post to it.
At least 50,000 followers.
High loop count.
Account must be active.
No hateful or racist content.
If you think your Vine account qualifies then please contact us at your leisure. We will contact you in less than 12 hours to further verify your account. We may also ask for additional information before we can find a suitable buyer. By submitting this form you agree to our seller rules.
UPDATE: Since Twitter decided to shut down VINE, we're no longer purchasing these accounts. This page will stay up for historical reasons. 
Frequently asked questions.
Why do people purchase Vine accounts?
Marketers usually stay clear of Vine accounts, however, they're sought after by regular users. We humans like to interact with others, and having a large following is something many people strive for. Purchasing an established Vine account creates a shortcut to a mini superstardom status. Spreading your message/talent/humor is a lot easier this way. So in short, most people purchase Vine accounts simply for fun.
How much is my Vine account worth?
95% of the time the offers will range in mid 200 USD. Vine accounts are generally used for novelty purposes, and only in rare cases they can be monetized. This is why no one will shell out large sums of money for them.
Does Vine.co allow the sale of Vine accounts?
Vine.co rules state that the transfer of ownership which involves monetary or non-monetary transactions is not permitted.